Just in time for
4/20
— Governor Jim Justice (D) has
signed
legislation (
WV SB 386
) into law making West Virginia the 29th state to legalize medical marijuana for certain conditions.
Last year, Ohio and Pennsylvania
passed
medical marijuana laws and in November, voters in Florida, Arkansas and North Dakota passed
ballot measures
to legalize medical marijuana in the states. Additionally, ballot measures legalized recreational marijuana in California, Nevada, Maine, and Massachusetts, making a total of eight states that now allow recreational marijuana use.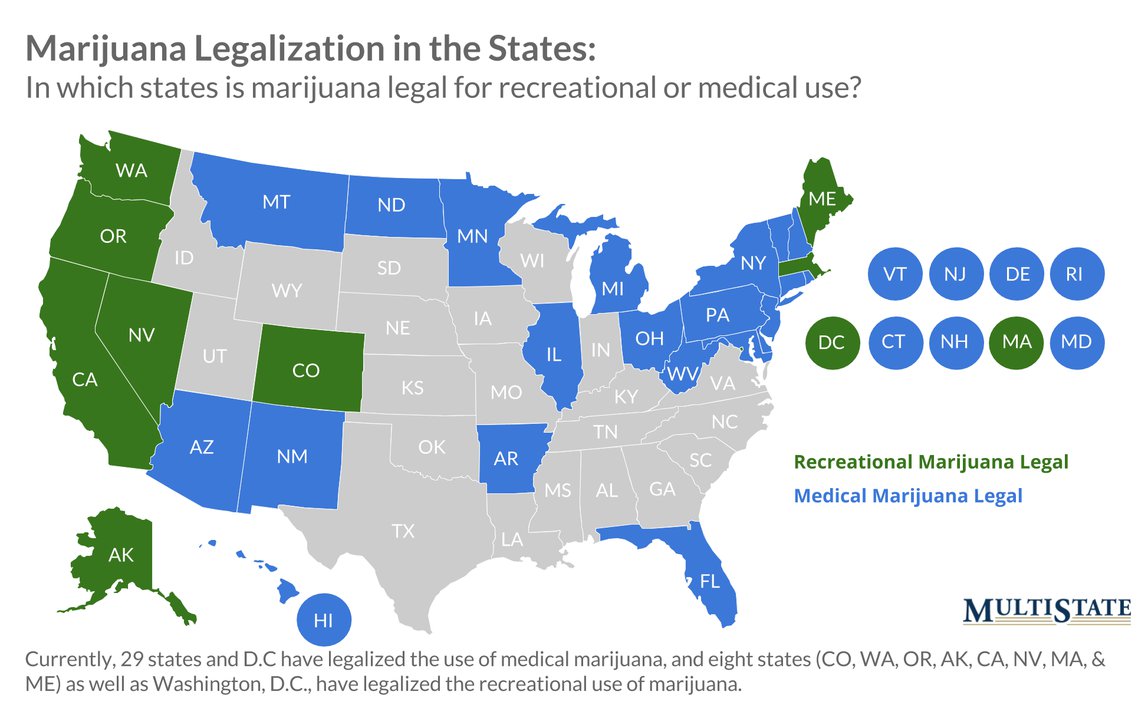 As marijuana legalization proliferates, the haze of unanswered questions thickens. Employers have voiced
concerns
over liability and drug screening policies. Businesses have sought to ensure that the laws clearly allow them to maintain safe and productive workplaces. The federal government still classifies marijuana as a Schedule 1 Drug, raising federalism conflicts over banking and law enforcement. The safety of products that integrate cannabis into candy or baked goods, known as "edibles" is a
rising concern
, especially because of their attractiveness to children. Lawmakers are unable to foresee and respond to all of these questions while drafting initial legislation, meaning future legislators and the courts will be grappling with answering them for many years.